VGEL Prime (Stabilizer) Proprietary Product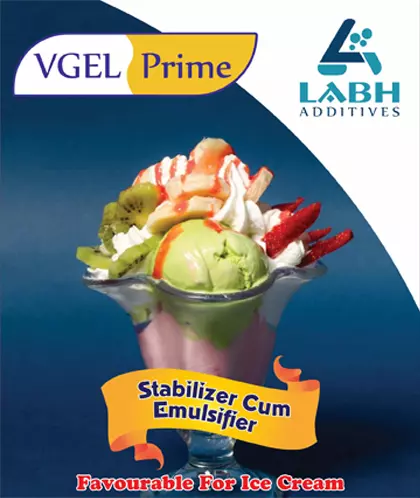 Labh Additives is the Manufacturer, Supplier and Exporter of VGEL Prime (Stabilizer)

VGEL Prime (Stabilizer) is the white powder used for ice-cream and frozen desert.

VGEL Prime is specially tailor made for High to Medium Fat ice cream & frozen desert. It is a rich blend of specialised emulsifier, cellulose derivatives and finest natural gums used for ice creams. All ingredients are made from those natural gums which are allotted in GRAS i.e. generally recognized as Safe for any food products by PFA.

VGEL Prime (Stabilizer) manufactured by Labh Additives have some unique features:

• Enhances creaminess
• Provide smooth texture, softness, and appearance
• Delays ice crystal
• Control melting
• Defrost
• Give desired viscosity to the mix from pasteurisation till aging.