GUM ACACIA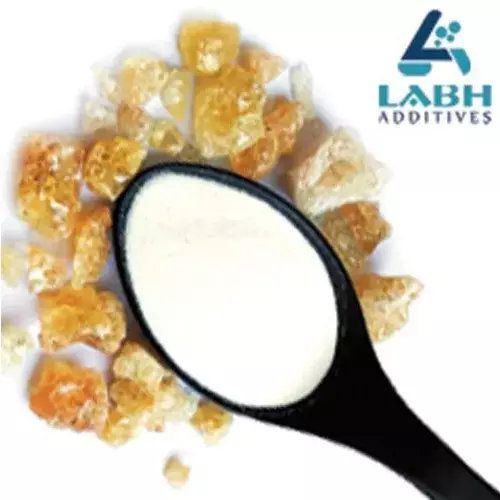 Labh Additives is the Manufacturer, Supplier and Exporter of Gum Acacia

Labh Additives is the Manufacturer, Supplier and Exporter of Gum Acacia Labh Additives is engaged in the manufacturing of Quality products. We offer wide range of quality products which are widely used in various industries like Food Industry and Soft-Drink Industry, Textile Industry, Paint Industry, Ceramics, Pharma Industry, Technical Industries, Bakeries, Ice Creams, Mehendi, Soaps, Detergent Powder, Water Based Pesticides, Cosmetics, Paper Industries, etc.

Gum Acacia (E414): Gum Acacia is a rich source of dietary fibres and is broadly used as a safe thickener, emulsifier and stabilizer in food and pharmaceutical industries. The intended use of Gum Acacia is as thickener, emulsifier, foam stabilizer, moisture retention agent and/or texturizing agent in Cheese, Frozen Dairy Desserts and Mixes, Meat Products and Poultry Products.


Applications
Food Industry: Gum Acacia is used in the food industry as an emulsifier, stabiliser and thickening agent in fillings, Flour, Icing, Centre Fillings, Soft Candy, Chewing Gum, and other confectionery. It is also used for binding the Sweeteners and Flavours in Soft Drinks.

A mixture of Gum Acacia and sugar in water or syrups is sometimes used in cocktails to prevent the sugar from crystallising and provide a smooth texture.